Resources From Ricky & Donna Gray
Below, we've provided many resources you can look through. Check out the articles covering the newest real estate happenings, upcoming events, and read through our testimonials to feel more secure in choosing to work with us.
---
5 Criterias to Keep in Mind When Pricing Your Home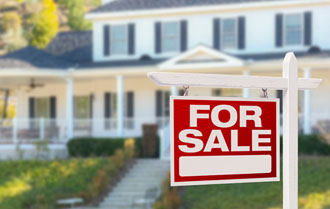 When you are getting ready to sell your home, it is essential to remember that price is a significant factor in the success of your sale. Therefore, you want to ensure that you are pricing your home correctly so you can get the most money possible for it.
Here are the five criterias you should consider when pricing your home:
Location. The location of your home can have a significant impact on its price. For example, if your home is in a desirable neighborhood, it will likely sell for a higher price than in a less desirable area.
Condition. If your home is in good condition, it will likely sell for a higher price than if it were in poor condition. Making minor cosmetic changes and repairs are vital to adding value to your home, giving you more leverage when you start getting offers on the house. We recommend beginning outside your home for more curb appeal and moving to the entryway.
Size. The larger the square footage in your home, the more money you can expect to get for it. This is especially true in highly desirable communities.
Age. If your home is newer, it will likely sell for a higher price, especially if you have taken the time to make cosmetic changes and repairs. Older homes have charm, but modern upgrades are needed to compete in today's market.
Market Value. The market value of your home is the amount of money you could expect to get for your home if you sold it on the open market. This is different from the assessed value of your home, which is the value the government places on your home for tax purposes.
Keep these criterias in mind when pricing your home, and you should be able to get the most money possible for it. Search for real estate agents that look out for your best interests and know the market.
Ricky and Donna Gray at Spring Realty are top real estate agents in Minooka and Channahon, providing top-notch service. To sell your property quickly or purchase your new home, contact them at 815-955-2706 today!
---
6 Reasons You'll Love Living in Channahon/Minooka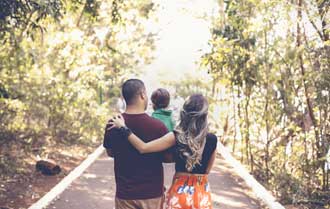 If you're looking for a great place to live, you'll love Channahon and Minooka. These towns have a lot to offer residents, including excellent schools, beautiful parks, and friendly communities.
Here are just 6 of the many reasons you'll love living in Channahon and Minooka:
The schools are top-notch.
If you have children, you'll be happy to know that Channahon and Minooka offer some of the best schools. Students in these towns consistently score above average on standardized tests, and the graduation rate is high. You can rest assured your kids will get an excellent education if you live in Channahon or Minooka.
Parks are plentiful and well-maintained.
There's no shortage of green space in Channahon and Minooka. The towns have numerous parks, all of which are well-maintained by the community. You can enjoy hiking, biking, picnicking, and more in these beautiful areas.
The community is welcoming and friendly.
If you're looking for a place where everyone knows your name, both of these towns have a close-knit community feel, and residents are always willing to help out their neighbors. You'll love the friendly atmosphere in Channahon and Minooka.
It's a great place to raise a family.
If you're thinking of starting a family, Channahon and Minooka are great places to do it. The schools are excellent, the parks are beautiful, and the community is friendly. You'll find everything you need to raise a happy and healthy family.
The cost of living is affordable.
Housing, food, and other essentials are all reasonably priced in Channahon and Minooka. You won't have to spend a fortune to live comfortably in these towns.
The weather is perfect for every season.
Channahon and Minooka enjoy all four seasons, and each one is lovely. The summers are warm but not too hot, the winters are cold but not too frigid, and the spring and fall months are perfect for enjoying the outdoors. No matter what time of year it is, you'll enjoy living here.
Search for agents that look out for your best interests and know the market. Ricky and Donna Gray at Spring Realty are top agents in the area who provide top-notch service. To sell your property quickly or purchase your new home, contact them at 815-955-2706 today!
---
The Do's and Don'ts of Selling a Home in Today's Market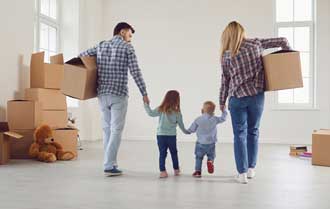 The real estate market is constantly changing, and it can be challenging to keep up with the latest trends. If you're thinking of selling your home, it's important to know what you should and shouldn't do to get the best price possible.
In this blog post, we will discuss the do's and don'ts of selling a home in today's market. Here are some tips to consider so you can make sure that your home sells quickly and for top dollar.
Do: Hire an experienced real estate agent. Homes are sold by professionals who know how to sell them for top dollar. Make sure you're working with someone well-versed in the area and familiar with the current market conditions so they can get your house listed at a competitive price point that will attract buyers quickly. It's also crucial that they have a good marketing strategy to get your home in front of as many potential buyers as possible.
Don't: Price your home too high or too low. It's crucial that your home is priced correctly if you want to sell it quickly and for the best price. If you price it too high, buyers will be uninterested, taking longer for your home to sell. If you price it too low, you may not get as much money as you could have gotten if you had priced it correctly from the start. It's important to consult with your real estate agent, so they can help you determine a fair price that will attract buyers without turning them off.
Do: Make sure your home is staged for selling. Make sure your personal items are removed, and the exterior of your home is properly landscaped to increase curb appeal. The goal is for prospective buyers to envision themselves living in your home. Use the less is more rule when staging your home, so it's a blank canvas.
Don't: Overdo it when staging your home. This will make it look fake and staged, which can be a turnoff for buyers. Stick to simple, neutral decorations and furniture to create a welcoming environment.
Do: Consider hiring a home inspector before putting your home on the market. An inspection will help you identify any potential problems with your home that buyers may be interested in, and it allows you to fix them before putting your home on the market.
Search for agents that look out for your best interests and know the market. Ricky and Donna Gray at Spring Realty are top agents who provide top-notch service. To sell your property quickly and professionally, contact them at 815-955-2706 today!
---
Are Fixer Uppers Worth It?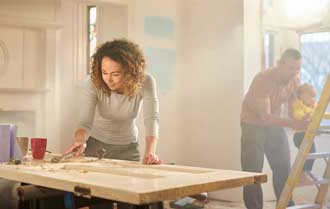 There are plenty of reasons to buy a fixer-upper. You can score yourself an old, rundown property with great potential in a good neighborhood for way below market price and end up with a new house that's worth at least twice what you paid for it! But not all properties work out well as others, and some homeowners end up biting off more than they can choose, so it's important to ensure it's a good decision before putting down roots (or cash). Here are some tips on when to buy a fixer-upper.
Be prepared to pitch in
If you're not the type to get your hands dirty, be prepared for an increase in time spent closely supervising contractors and money. But remember that all of those financial gains could evaporate if projects go over budget due to mistakes or unnecessary delays during their design process.
Ensure you have a budget
A renovation loan is the best funding choice for a fixer-upper. Not only will this allow you to make necessary repairs and improvements, but it also means that there's less risk of mortgage default because your house won't need as much money upfront (home equity loans come with interest rates near-prime rate).
Pick Projects That Pay
If you're looking to buy a fixer-upper that seems reasonably priced, it may not be affordable in some areas due to rapidly increasing housing costs. A large-scale renovation job can take many months or even years before completion. If home prices fall during this period, your house will regretfully be an expensive investment rather than one worth all the hard work spent renovating!
---
Channahon and Minooka: Where Life is Good
The best way to find your perfect home is by getting as much information about the area you are looking for. Real estate agents know the ins and outs of every neighborhood and Channahon and Minooka areas are no exception. Ricky and Donna Gray have been helping people buy or sell a house in the Channahon and Minooka area for over 18 years. They know all about what makes an area desirable, like schools, employment opportunities, crime rates, commute times-you name it! If you're thinking of buying or selling a house in one of these areas (or even just want to get advice on where you should live), don't hesitate to contact us today. We'll be happy to answer any questions that come up along the way and help make sure your home is everything you need it to be. Here are some of the pros to living here.
Channahon State Park
Explore the Channahon State Park, where you can learn all about the history of the waterway that transformed a state. "Channahon" actually translates to "the meeting of the waters," and this represents the joining of the DuPage, Des Plaines, and Kankakee rivers. You won't want to miss this enriching and relaxing experience.
Des Plaines Fish and Wildlife Area in Channahon
Des Plaines Fish and Wildlife Area is a giant state park. This beautiful park provides people with opportunities to go picnicking, fishing, camping, boating, hunting, and much more. You would be lucky to live nearby this park and have the opportunity to pursue anything of these activities at your leisure!
Paint Pursuit Games in Minooka
Whether you're an expert or a beginner, you can stop in at Paint Pursuit Games for the best paintball experience you'll ever have. Here, they offer games such as capture the flag, hold the village, double flag, and more. If you live near here, you can come in more often and really hone your skills.
Heap's Giant Pumpkin Farm in Minooka
Heap's Giant Pumpkin Farm offers numerous fun activities, services, and products, including Indian corn, corn and bean mazes, farm animals, hay rides, Milo's Castle Playground, a craft shop, and tasty treats like caramel apples and pumpkin cookies.
Channahon has a population of 10,000 people and it is located in Will County.
Minooka has a population of 6,700 people and it is located in Grundy County.
Channahon public schools spend $9,849 per student. The average school expenditure in the U.S. is $12,383. There are about 19.4 students per teacher in Channahon.
The median income level for both towns is around $91,897 annually which makes these communities great places to live because they have low crime rates and good schools too!
The schools in both towns are top notch and have an excellent reputation because they offer things like music lessons, art classes, chess clubs, robotics teams and much more.
There are plenty of bike trails to explore that stretch for miles.
Residents can take part in the annual Channahon River Festival which features live entertainment on multiple stages, food and more.
The park system is like no other with outdoor movies, story walks and many activities for families.
Channahon is close enough to the city to go up for a day but far enough not to still be considered a small town.
Compared to the rest of the country, Channahon's cost of living is 2.7% lower than the U.S. average.
If you are looking for a place to call home, we want to talk about the benefits of living in Channahon and Minooka, Illinois. These cities have plenty of things to do such as events throughout the year that appeal to both adults and children. The cost-of-living is affordable which makes it easy on your pocketbook too! When considering moving or buying a new house, contact Ricky and Donna Gray at Spring Realty. We'll be happy to show you some homes in these two great communities!
---
Questions to Ask Your Realtor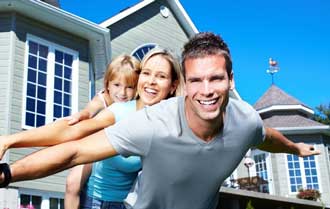 You turn to a doctor when you are in search of answers concerning your health and wellbeing, answers you can't find on your own. You turn to a priest or pastor when your spirit is feeling lost and hopeless, seeking support to get your conscience on the right course. And you turn to a real estate agent when you need to guarantee that you and your family are in the best possible home for the best possible price, making your residence and financial security a top priority.
These are the people you trust with the most important decisions in your life. So why wouldn't you do everything possible to ensure you are using the proper guidance?
Hiring the best possible real estate agent means asking the right questions. Here are a few key things to ask prospective agents to determine if they are right for you.
How Long Have You Been a Realtor?
Often, the difference between a good agent and a great agent is experience. Look for a realtor who has a minimum of four years of experience working as a full-time real estate professional. The more years experience a person has, the more likely it is they have a track record of success, a track record that will translate to success for you.
How Many Homes Per Year Do you Close?
In most markets, you'll want your prospective realtor to say that they close at least 35 homes per year. This means that they not only seal the deal on 90% of their business, but they are talented negotiators and will fight for your priorities when you are buying or selling your house.
What Separates You From Other Realtors?
While everyone may have personal keywords that meet their priorities in which type of agent they want to work with, most consumers would say that they would love an agent that is always honest, trustworthy, and assertive.
How Will You Market My Home?
If you are a seller, it goes without saying that you want to get your home sold as soon as possible and that often translates to an effective marketing plan that makes your current house as appealing as possible to buyers. As an agent, you are interviewing if they use direct mail campaigns, how they advertise their listings and how often, what kind of photography is included, and what can they do to help you prepare your home.
Buying or selling your home is one life's biggest milestones; so why wouldn't you do everything possible to guarantee that the right expert is guiding you through this challenging yet exciting process? Why wouldn't you ask the appropriate questions to make sure you are getting your dream home at a dream deal? While asking the right questions is one part of the puzzle, the other is making sure you have the proper support to help you navigate today's real estate market. If you are looking to relocate and you're looking for a REALTOR® who has your best interest in mind, contact Ricky and Donna Gray – Spring Realty at 815-955-2706. Ricky and Donna Gray are top REALTORS® in Channahon and Minooka areas, providing quality, trustworthy, and top-notch service, helping you buy or sell with confidence.
---
How To Prepare Your Home For The Spring Housing Market
Spring is the traditional start of the home-selling season, and this year it will be as well. National interest rates should not rise until 2023. There is an opportunity for an active housing market before interest rates rise. Even in a buyer's market, you must have your home showroom-ready before it is on the market. Here are a few tips to make your home ready for potential homeowners.
Clear the Clutter
Before putting your house on the market, a crucial step is to remove the clutter in your home. Homebuyers will leave an open house if the house is not clean. A messy house will make them feel cramped in your home even if you have lots of space. Remove coats and shoes from the entryway. Clean out the kitchen except for essential equipment. Also, make sure every bedroom is clean and organized. If this may be tough to complete, ask a friend or rent a storage garage to store belongings while you sell your home.
Limiting the clutter makes your home look like it has an open floor plan. It creates the idea that your home has a lot of storage space. Having storage space is an important selling point for potential buyers.
Deep Clean
Now that your home is free of clutter, it is time for deep cleaning. Clean your baseboards, lighting, appliances, and windows. Everything in your home should be sparkling clean. If you do not feel it is clean enough, it is not. Potential buyers will inspect your home with kid gloves. So make your entire home sparkles, especially in the kitchen and bathrooms.
If you do not have time to deep clean your home or do not have the best cleaning skills, consider hiring a professional to do your dirty work.
Finish Upgrades And Repairs
The more style updates in your home, the more justification you have for a higher listing price. This means finishing the honey-do list you have put off for years. Start by completing simple fixes like tightening loose cabinets and replacing lights with LED lights. Also, paint those scuff marks on the wall from five years ago. Bright lights and a fresh coat of paint can make your house pop when first-time home buyers walk in the door. Lighter colors will help create more natural light in the house. It also provides the new homeowner with more painting options if they choose to repaint your home.
If you want your home to sell this spring, fix the obvious issues like a hole in the wall or a loose door hinge. Here are a few recommended home repairs you may not have thought of to help sell your home.
Curb Appeal
The first impression of your home when people see it from the road is your curb appeal. If your landscaping is taking over your front yard or has weeds everywhere, clean up the front yard. You want to impress people with a clean-looking yard that shows off your home.
For max curb appeal, the outside should be clean and inviting. Mow the lawn, trim the shrubs; replace dead grass and shrubs, if necessary. Clear the walkways of weeds and debris. Touch up the paint on the window trim. Add a pop of color with some flowers, a decorative bench, or by painting your front door. (Tip: the color yellow evokes a buying emotion)
Staging Your Home
We recommend that you remove half of your furniture when staging your home. If you have outdated furniture, consider renting furniture and décor to stage your home. A simple fruit bowl on the counter or folded towels in the bedrooms can add to the appeal of your home for buyers. Ricky & Donna will get the details right in staging your home to make it showroom-ready this spring.
Another recommended way to sell your home is to hire an expert real estate agent. Search for agents that look out for your best interests and know the market. Ricky and Donna Gray at Spring Realty are top agents and will provide top-notch service. They will guarantee to sell your property quickly and professionally. Contact them today at 815-955-2706 or [email protected].
---
5 Things to Consider When Buying a Home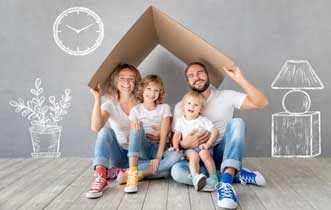 It's easy to get wrapped up in your dream home and all the components that go into it. Granite countertops, a gourmet kitchen a big fenced-in yard, an open-concept, multiple levels, a large master suite, plenty of room for entertaining. These are just a few of the many items that may be on your list when purchasing a home. Here are some other overlooked things to consider when house-hunting.
Location, location, location
There is a reason why realtors always utter the words, location, location, location. There are many things you can change about your home, such as the condition, the curb appeal, or even the size, but you cannot change the location, that's why choosing a desirable location that serves your needs well is so important. Here are some things to consider when determining the location of the home:
Is it in a good school district?
Does the community offer entertainment and dining?
What type of recreational activities does the community offer such as bike paths, dog parks, walking paths, beaches, and museums?
What is the commute time to your work?
How far is it from a major city?
Is there public transportation?
Type of house
When house hunting you should consider what type of house you are looking for. There are many different kinds of homes, and it is important to find the right one based not only on your immediate needs but your future needs as a homeowner. How many bedrooms are you looking for? Do you want a single story or two-story house? Here are some of the common types of homes to keep in mind:
Ranch-style
Cottage
Single Family
Condominium
Townhome
Multi-level
Layout of the House
The layout is another important thing to consider when buying a house. There are a number of different factors to pay attention to, such as:
Type of Utilities
Age of Roof
Number of Amenities
Condition of Foundation
Property Size
HVAC unit
Yard size
Age of House and Furnishings
It is important to ensure you are well aware of the age of a house you're looking at before making a buying decision. You'll want to find out what year the house was built-in, and how old the amenities are. This will give you an idea if anything is outdated or in need of repair. Some major furnishings to keep in mind are:
Furnace
Dish washer
Refrigerator
Stove and oven
Microwave
HVAC unit
Hot water heater
Roof
Siding materials
Landscaping details such as maintenance
More Work to be Done?
The last thing you'll want to consider when buying a house is how much work is there to be done to accommodate your tastes and needs.
Will you need to paint the walls?
Does the kitchen need to be remodeled?
Is the carpet the color you want?
Ricky and Donna Gray are top REALTORS® in the Channahon and Minooka areas, providing quality, trustworthy, and top-notch service, helping you buy or sell with confidence. If you are looking to relocate and you're looking for a REALTOR® who has your best interests in mind, contact Ricky and Donna Gray – Spring Realty at (815) 955-2706, visit us on Facebook, shoot us an email, or browse our website for more information.
---
Tips for Relocating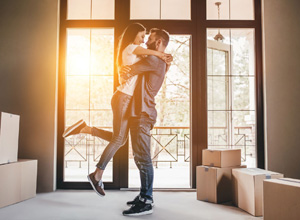 Movin' on up? Whether transferring to a different city for a new position, pulling up roots and moving the family across the country, or relocating for a fresh start, moving is a complex and stressful task no matter how organized you try to be. From buying and selling a home to packing and finding the most cost-effective mover, relocating is never an easy task. Follow these tips to make your transition as smooth as possible.
Finding a New Place to Live
If you are not able to buy a home before you move, consider renting for the first six months to get a feel for the new area. Hiring the right realtor is very important when looking for a new home in an area that you aren't very familiar with. A real estate agent worth their salt will be able to help guide you in your house search and should know the local market and legal logistics well.
Check What Your Employer Will Cover
If your company is relocating you, contact your HR department to determine what relocation costs they will cover. Your employer may reimburse you for items like packing services, shipping expenses, temporary housing, storage, and travel expenses associated with searching for a new home.
Research Schools
If you have school-age children researching schools in your new city is a high priority. It is common to choose an area to live in based on how the rating of the schools in that area. There are several websites to help you find top-rated schools in your new town or city. www.moving.com, www.schooldigger.com, and www.niche.com are just a few.
Use the Move as an Opportunity to Purge
Going through all your belongings is a great opportunity to get rid of things you never use. The larger items like furniture may be cheaper to rebuy on the other end rather than paying to move or ship them. Calculate if it would make more sense to sell furniture and appliances before you move. Keep in mind what you will save in time, money and energy by not hauling these heavy items with you. Get rid of things before you move.
Research the Best Moving Options and Insure Your Belongings
There are three ways to transport your belongings – professional moving companies, truck rental companies, and container services that provide self-storage containers that you fill and they transport. Be sure to get estimates from several different companies as costs widely vary.  Consider insuring your belongings. Anything can happen and things break when all your possessions are packed and transported. Moving companies provide some insurance options, but it's important to understand the details of their offerings. You can find an outline of moving insurance options on the U.S. Department of Transportation website.
Updating and Transferring Information
Make a to-do list of all the minutia that will need to be addressed in your new life:
If moving to a new state you will need a new driver's license and vehicle registration.
Forward your mail from your old house to your new
Do address changes on all your banking, medical, and other personal mail
Establish domicile in your new state for tax purposes
Inform your insurance company of your move for home, car, life, umbrella and all other insurances
Contact your health insurance company to verify whether they have coverage in your new state
Transfer or cancel your utilities including water, electric, gas, cable/internet, and satellite
Ricky and Donna Gray are top REALTORS® in the Channahon and Minooka areas, providing quality, trustworthy, and top-notch service, helping you buy or sell with confidence. If you are looking to relocate and you're looking for a REALTOR® who has your best interests in mind, contact Ricky and Donna Gray – Spring Realty at (815) 955-2706, visit us on Facebook, shoot us an email, or browse our website for more information.
---
Curb Appeal: Summer Home Improvement Projects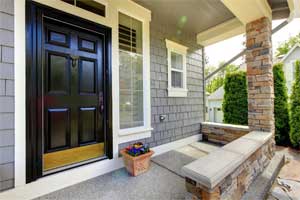 Summer is the time to enjoy fireflies, barbecues, and ice cream trucks. For homeowners, summer presents a different ideal – a time to tackle seasonal home improvement projects. It's when homeowners can take advantage of the mild weather and assess where to make repairs or improvements to their homes. These projects can range from sprucing up the landscaping to a major renovation. While these projects require initial out of pocket costs, they will all increase your home's value in the long run.
Landscaping. This is the aspect that most represents the walk-up value of your home. It's the first thing potential home buyers see and makes an everlasting impression. You don't have to have an elaborate courtyard and gazebo to "wow" buyers. A simple lawn with a couple of well-nurtured flower beds will do. It is important to showcase that the landscaping is well-tended.
Painting. According to Money Magazine and a 2017 survey by in-home renovation specialist Houzz, more than two-thirds of real estate agents suggest repainting the inside of your home before putting it on the market. New paint can take you from 1980 to 2019 in one afternoon.  It's suggested to paint with a neutral color. If the current paint is too bright, you can take it down a notch by using the same color that you like but reduce its strength by several shades.
Roofing. This is often a deal breaker for home sellers. Broken or loose shingles on a roof are easy to repair, but if there is more significant damage, it is time to call in the professionals. Like landscaping, the roof is one of the first things a buyer is going to see. Missing or misplaced shingles along with signs of mold create anxiety for buyers and put a stigma to a house.
Repurposing a Room. Do you have an extra room that you're unsure what to do with? Is it a room typically dedicated to storage or junk? If so, think about reinventing the space. Unused attics can be converted into home offices or an unused guest room can become a child's playroom. Having an extra, designated room will increase your home's appraisal value.
If you would like to increase the curb appeal and overall value of your home this summer, these projects are the perfect way to amp up your ROI. If you're looking to purchase a home, these are a few additions to be on the lookout for. And finally, if you're interested in a REALTOR® who has your best interest in mind, contact Ricky and Donna Gray – Spring Realty. Ricky and Donna Gray are top REALTORS® in Channahon and Minooka areas, providing quality, trustworthy, and top-notch service, helping you buy or sell with confidence. Visit our website, facebook page, or give us a call at 815-955-2706.
---
Real Estate Trends: What to Expect for 2019's Housing Market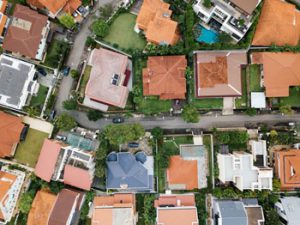 If you are planning to buy or sell a home this year, the first question that comes to mind is, "What will the real estate market do in 2019?" This may include factors like pricing, supply and demand, or whether buyers or sellers will maintain control. As the market is volatile and changes frequently, there are no certainties in what will happen and when; however, we can take trends from the last half of 2018 and use them in providing educated guesses for what to expect in the upcoming months. A few things to be on the lookout for are:
An Increase in New-Home Construction
According to the Home Buying Institute, the first few months of 2018 showed an 8.4% increase in the total number of single-family permits that were issued nationwide. Though there is typically a large gap from when a permit is filed to when the build is complete, it shows promise that the supply of homes may soon catch up to the high level of demand. In addition, the economy on track to grow in 2019. This will make it easier and more affordable to purchase a home, especially for Millennials as they take advantage of solid employment opportunities and rising wage levels.
The Market Will Favor Sellers Over Buyers
This demand from Millennial homebuyers may make 2019 a prime time to sell your home. The limited inventory could increase competition from prospective buyers, meaning that you would receive more bids after putting yours on the market. On the other hand, if you're looking to buy a home, waiting until next year may give you the upperhand. When supply and demand move towards equilibrium, buyers are able to negotiate prices more easily. It's forecasted that the Midwest may be the first area to experience this shift in early 2020. Though market conditions are beginning to ease up, housing economists warn that the "years of limited construction still linger," favoring sellers for the time being.
Home Prices Will Continue to Rise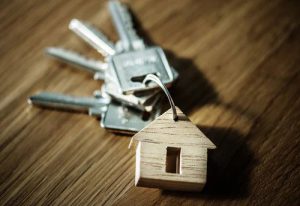 As people begin to feel more confident in their abilities to pay off debt and invest in real estate, the demand for homes increases. This is due in part to an improved economy and labor market. Unfortunately, due to the finite number of homes in many markets, this could cause a steady rise in housing prices throughout the year. Interest rates are also to blame, for the more they rise, so do subsequent mortgage payments. CNBC expects these rates to reach anywhere from 4.6% to 5% by year-end. For those looking to buy investment properties, 2019 might be the best time as renting could be seen as a more attractive option than paying a high mortgage bill.
Though varying according to location, these trends can aid in your home sale or search in 2019. If you are looking for a REALTOR® who has your best interest and the latest market conditions in mind, contact Ricky and Donna Gray – Spring Realty at 815-955-2706. Ricky and Donna Gray are top REALTORS® throughout the areas of Channahon and Minooka, known for providing quality, trustworthy, and top-notch service. Utilizing 18 years of knowledge and experience, they'll help you buy or sell the property you want in a quick and professional manner.
---
Tips for First Time Home Buyers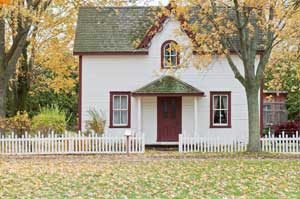 Buying a home for the first time is so exciting. But owning a home is a huge commitment and it's important to not rush into home ownership if you are not ready. Bidding wars and forking over a large sum of money for a down payment are a few of the things you may experience when buying a home. Going through the process for the first time can be a little intimidating but with these home buying tips from Ricky & Donna Gray at Spring Realty, you will be prepared and ready to handle what is to come.
Before looking at homes, decide what your budget is and speak with a lender to help determine what you're approved for. What you are approved for may not be a realistic amount for you to afford so be careful to not overdo it when choosing a home. When you decide you are ready, speak to a lender right away and get pre-approved. This will help you determine what bills need to paid off and how much you will need for a down payment.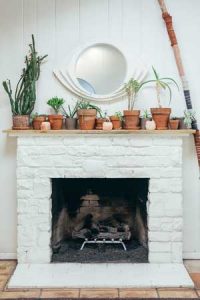 Once you have determined what you are pre-approved for, the next step is to find a realtor. It's not a necessity but we highly recommend it because it will help having a professional advising and to assist you along the way. An expert knows the right questions to ask and things to look for in a home. They have access to valuable pricing information and can provide recommendations for home inspectors, lenders, and attorneys. Ricky and Donna Gray can help facilitate between you and the homeowner and look out for your best interest and make sure you are well informed.
Make a list of what is important and what you want in a new home. Think about the location, bedroom and bathroom count, fireplace – and list out anything you can think of. After you have visited a few homes, revisit this list and re-prioritize based on what you are seeing. Home buying is a process and over time and the more houses you view, your list will evolve.
Unless you are purchasing a home that is already furnished, the home will come empty. First time home buying can be fun, but don't let great interior design with furnishings and beautiful artwork distract you. Things to pay attention to are room sizes, floor plans, kitchen and bath upgrades, and the views from the windows.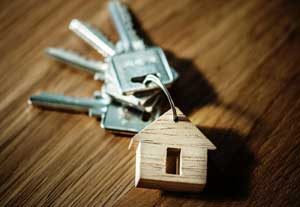 With these first time home buying and homeowner tips, you will be more prepared when you are ready to buy your first home. If you are looking for a REALTOR® who has your best interest in mind, knows the community, and is ready to help you find your perfect home, contact Ricky and Donna Gray at Spring Realty at 815-955-2706. Ricky and Donna Gray are top REALTORS® in Channahon and Minooka areas providing quality and trustworthy service. They are top agents providing top-notch service, helping you buy or sell the property you want in a quick and professional manner.
---
How to Prepare Your Home For Winter
The summer season is officially in full swing to the delight of many. The days are filled with endless hours of sunshine, the temperatures are warm and pleasant, and free time is spent taking full advantages of the great outdoors.
While we certainly hate to burst this pleasant bubble, it is an undeniable fact that the summer weather will come to an end sooner than we'd like it to. Before we know it, the leaves will be changing colors and temperature will turn chilly and frigid. As they say in the beloved series "Game of Thrones," Winter is Coming.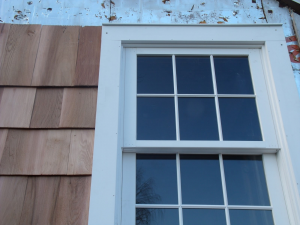 That phrase doesn't have to bring the amount of dread and fear as it does in that fantasy story; the impending arrival of winter isn't a scary thing if you are adequately prepared for it. Are your home's windows properly insulated? Is the plumbing system working as it should? What about your home's heating system; is it out of date? Thinking about these home systems and checking to ensure they function properly now, will save you considerable dollars in the winter months. Here are a few things you can be doing now to properly prepare your home for winter:
Seal Possible Leaks
Consider installing storm windows and doors this summer throughout your home and in your basement, especially if your house is prone to drafts. It's also a good idea to add and replace worn weather stripping around the doors and caulk any existing gaps.
Examine your Plumbing
There are some simple things you can be doing this summer to the plumbing system that can save you significant time in expense in the winter, especially if a pipe happens to burst. Start by draining the water from your garden hoses and outdoor faucets and put the garden hoses inside. Next, identify any potential problem pipes that may freeze in extremely cold temperatures. Investing in heat tape to keep them warm in the coming seasons is a good way to prevent an expensive problem later on.
Don't Forget the Fireplace
Summer is the perfect time of year to have your chimney inspected and thoroughly cleaned. While you're at it, hire a professional to perform a routine check on your home's heating systems; better to do this now before you need it!

As we enter the month of July, it is clear that we are in the midst of those "lazy, hazy, crazy" days of summer. When the outdoor temperatures rise to ninety degrees and above, it seems hard to imagine (or, we just don't want to imagine) that the winter months lie ahead. Now is the time to make sure that your home is properly prepared to face the future frigid months.
For more information on how you can be adequately preparing your home for winter, trust Ricky & Donna Gray, your friends and experts at Spring Realty. Call 815-955-2705 today.
---
Summer is the season for real estate,
and if you're looking to put your home on the market this summer, you'll want to make sure it's ready to sell. Below you'll find a few inexpensive trick to help market your home and get the best price.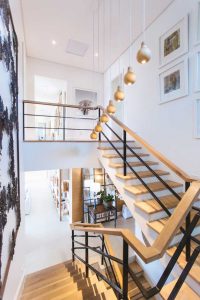 Remove Personal Touches
When you show your home, you'll want people focusing on the details of your home, not your personal pictures or objects. Take down family pictures, and store away memorabilia collections, personal keepsakes, and tone down any bedroom themes. These can be distracting, and will make it harder for potential buyers to picture themselves in your home.
Think of the Kitchen First
Kitchens can make or break a sale, so if you're considering updating something in your home, put your kitchen at the top of your list. With kitchen upgrades, you're likely to get most of your money back, and renovations eliminate buyers negotiation points. If you're looking to update on a budget, try adding a fresh coat of paint to the walls, and updating the hardware to give old cabinets a facelift.
Half-Empty Your Closets
Storage sells, however if you still have your entire wardrobe taking up a closet, potential buyers won't be able to really see how much space your home has to offer. Showcase your closet and storage spaces by taking half of your belongings out of the closets, and then neatly organizing the rest. If you want to go the extra mile, swap out all of your plastic or old hangers for wood ones, as they give closets a high-end look.
Think About Curb Appeal
If a buyer doesn't like the look of the outside of your home, they make not take a chance on the inside. The exterior of your home is the first thing a buyer will see when they look up your home, so it's important they like what they see so they don't pass it by. Mow the lawn, touch up faded paint, and clear out any flowerbeds of dead plants and other debris to give your yard a polished look right off the bat.
If you're looking for a realtor team to help sell your home this summer, look no further. Ricky and Donna Gray of Spring Realty are experienced professionals that will help you through the entire process of selling your home.
Contact Ricky & Donna Gray at Spring Realty, 852 Sharp Dr, Unit N, Shorewood, IL, (815) 955-2705, TheGrayTeamSells.com.
---
For over twenty years, real estate has been the foundation of the Gray family.
Donna's journey began as a stay-at-home mom and neighborhood daycare provider.  With children getting older and more independent,  Donna took a position as an administrative assistant at a local realtor office, leading to an entirely new career.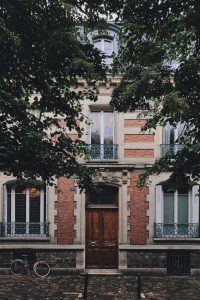 Ricky joined real estate full-time in 2001,  finding a great passion in the business, helping singles and families with their critical financial investment.  In 2010, Donna became  a real estate agent, joining Ricky and other top-selling agents.
Ben Franklin once said, "A house is not a home unless it provides food and fire for the mind as well as the body." Like Ben Franklin, the Gray's believe that homes should make our hearts race, inspiring us in the most positive way. Home buying is one of the most exhilarating times of a person's life, and they love walking the road with home buyers from start to finish.
Residents do not need to be a native of an area to consider it home, which is exactly how Ricky and Donna both feel about the Channahon/Minooka a region…it is home to them. They raised three children in this enchanting region. Recently their daughters, Amber and Kayle, both married and returned to this region, starting their own homes. Their son Zach, always a city boy, lives in a larger city.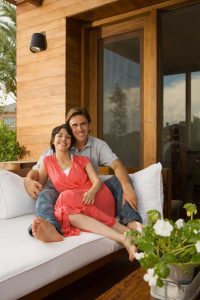 The Gray's are particularly drawn to working with first-time home buyers, they love being part of invigorating journey. With so many unknowns for first-time homebuyers, the Gray's enjoy guiding them through this passage. While listing and marketing a home is the bedrock of their business, it cannot be achieved without communication, integrity, honesty, trust, traits they value above all else. Using this guiding principle, Ricky and Donna create a winning situation for all involved, buyers and sellers.
Contact Ricky & Donna Gray at Spring Realty, 852 Sharp Dr, Unit N, Shorewood, IL, (815) 955-2705, TheGrayTeamSells.com.